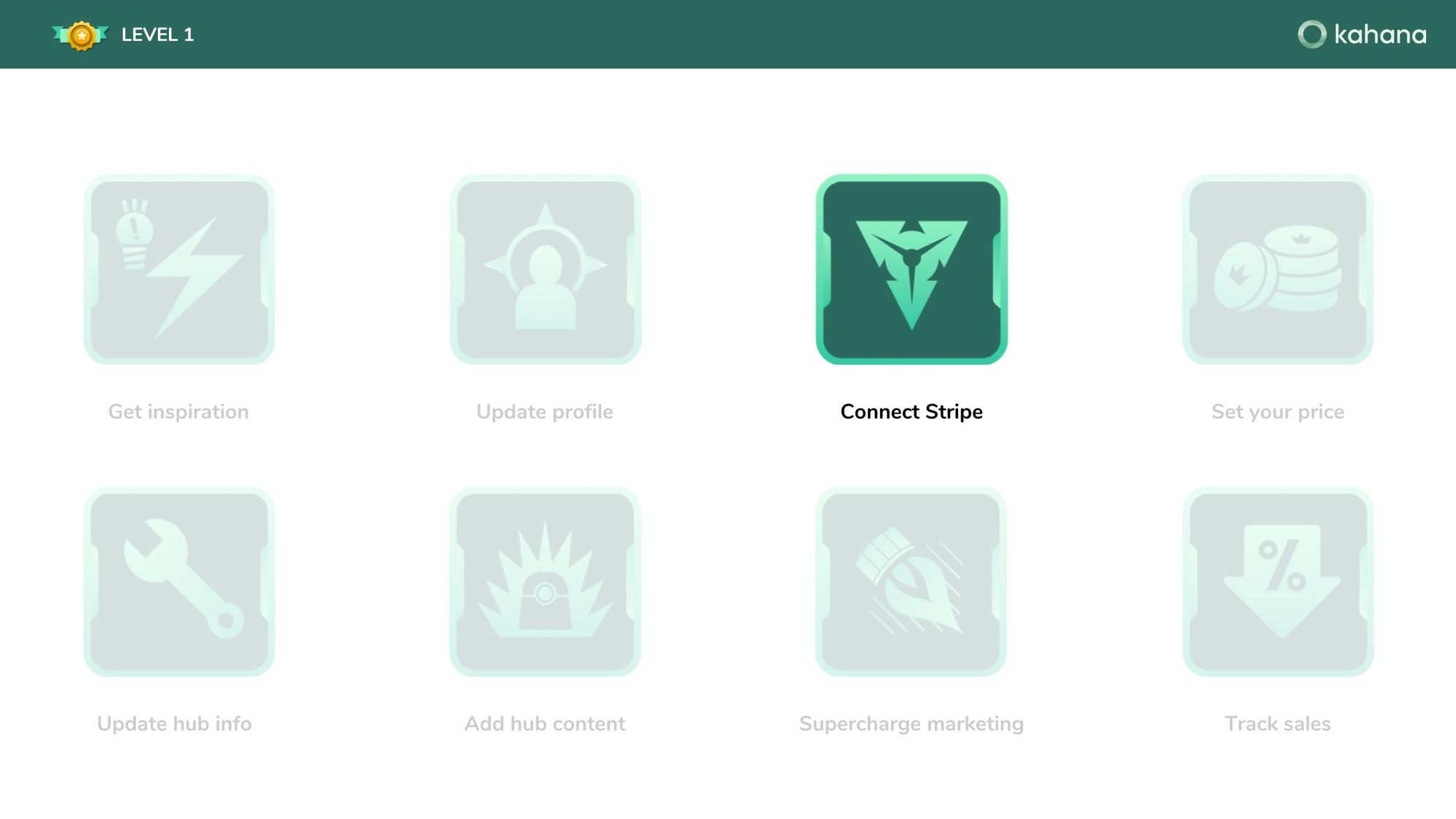 In order to achieve "Level One" in Kahana and start monetizing your hubs, connecting Stripe is a crucial step.
This article will walk you through the process, enabling you to receive payments and payouts for your hub access. Follow these simple steps to ensure a smooth onboarding experience and get ready to embark on your monetization journey.
---
Video Walkthrough
---
How to Connect Stripe and Kahana
Step 1: Accessing Monetization Options
Navigate to your desired hub and click the three dots.
Select "Monetize Hub" to initiate the process.
Step 2: Enabling Stripe Integration
Proceed with the onboarding flow by clicking "Proceed."
Choose to connect an existing Stripe account or create a new one directly from Kahana.
Step 3: Providing Information
Follow the on-screen prompts, providing your email and necessary verification details.
Continue adding information as required, ensuring accuracy and completeness.
Step 4: Setting Hub Price
Once the Stripe integration is complete, you'll be directed to a screen to set a price for your hub.
Determine a suitable price based on factors like location and hub content.
---
Congratulations! You have successfully connected Stripe to Kahana, setting the stage for monetizing your hubs and earning income.
Although the specifics of the Stripe verification process may vary, this guide provides a general overview to get you started.
Should you encounter any difficulties or have further questions, our support team is ready to assist you through the Help Center.
---