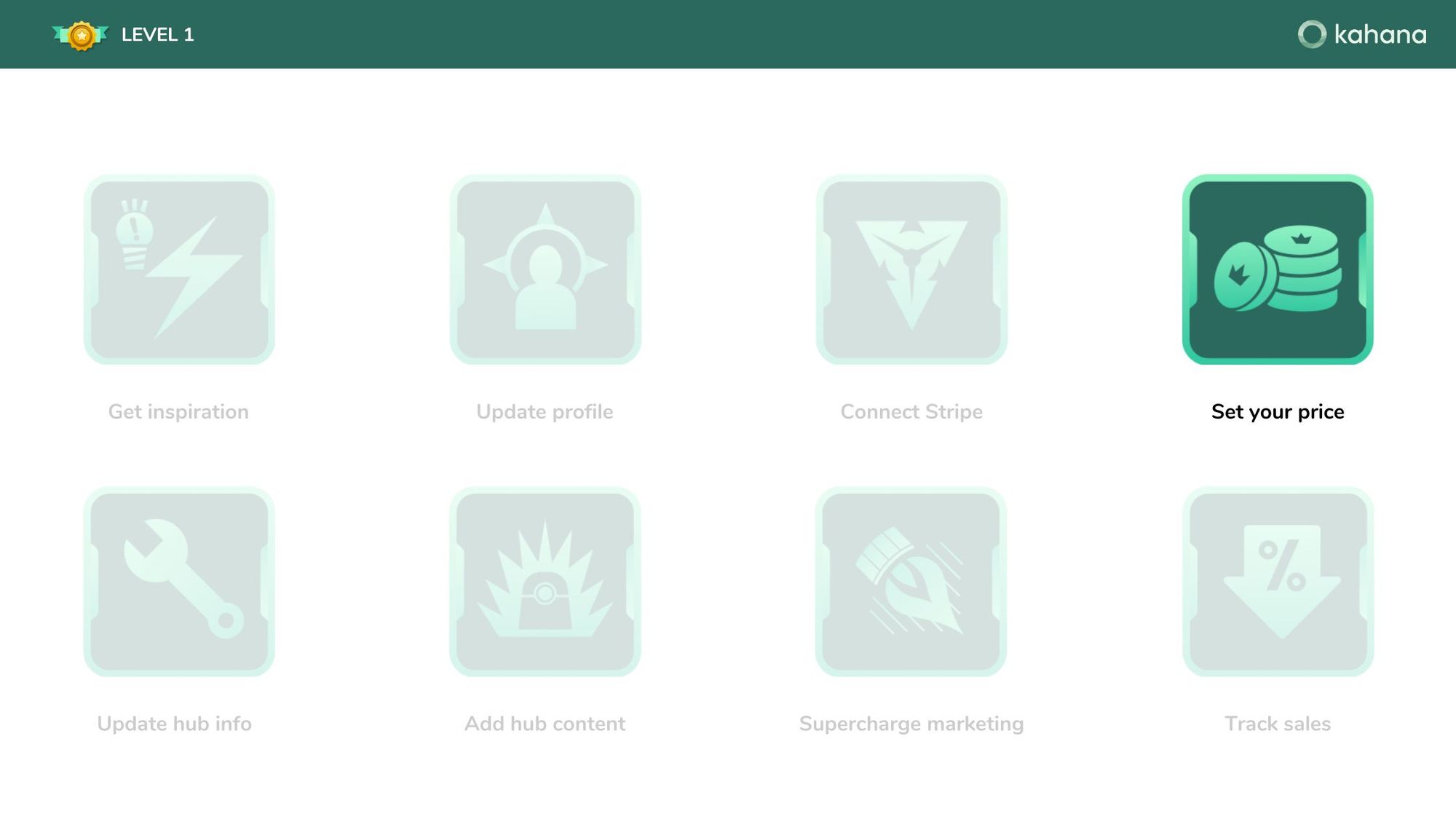 In this comprehensive guide, we'll walk you through the process of setting your hub prices with Kahana. Let's dive right in!
Video Walkthrough
Follow along with Adam as he demonstrates the simple steps to get started and shares valuable insights for optimizing your pricing strategy.
Hub pricing: steps and instructions
Here are the key steps and information you will need to set you hub price.
Step 1: Accessing the Monetization Options
Open the Kahana app and navigate to the home screen.
Ensure you have a monetized hub and have connected your Stripe account.
Step 2: Initiating the Monetization Process
Click the three dots on the hub you wish to monetize.
Select "Yes" to monetize the hub.
Step 3: Setting the Price
A pop-up window will appear, allowing you to input your desired price.
Choose between one-time payments or keep an eye out for the upcoming monthly subscription feature.
Click "Submit" to finalize the price.
Step 4: Sharing and Payment
Copy the generated hub link and share it with your audience.
Interested users can pay to access your hub, and you'll receive payment accordingly.
Step 5: Adjusting the Price
If you wish to change the price later, revisit the same monetization settings.
Click the three dots on the hub and select "Edit monetization."
Check the terms and conditions box and update the price.
Click "Submit" to save the changes.
---
Congratulations! You've mastered the process of setting hub prices on Kahana. Remember to consider the value of your content and conduct pricing research to make informed decisions.
Should you encounter any difficulties or have further questions, don't hesitate to reach out for assistance through the Help Center.
---