The choice between Linktree vs. Topmate is important to understand if you're seeking efficient and effective ways to list your online offerings, manage your digital presence, and ultimately protect your digital assets.
Linktree vs. Topmate: Digital Product Protection
Both Linktree and Topmate stand out as free out-of-the-box and user-friendly solutions, addressing the need for a straightforward "link in bio" store to showcase digital products and services. However, a shared limitation lies in the lack of built-in protection for digital products, leaving them susceptible to unauthorized downloading and redistribution.
To overcome this challenge and ensure the security of valuable digital assets, we recommend integrating either Linktree or Topmate with Kahana (for free). By leveraging Kahana's protective hub design, users can safeguard their digital downloads and prevent unauthorized sharing, adding an extra layer of security to their offerings.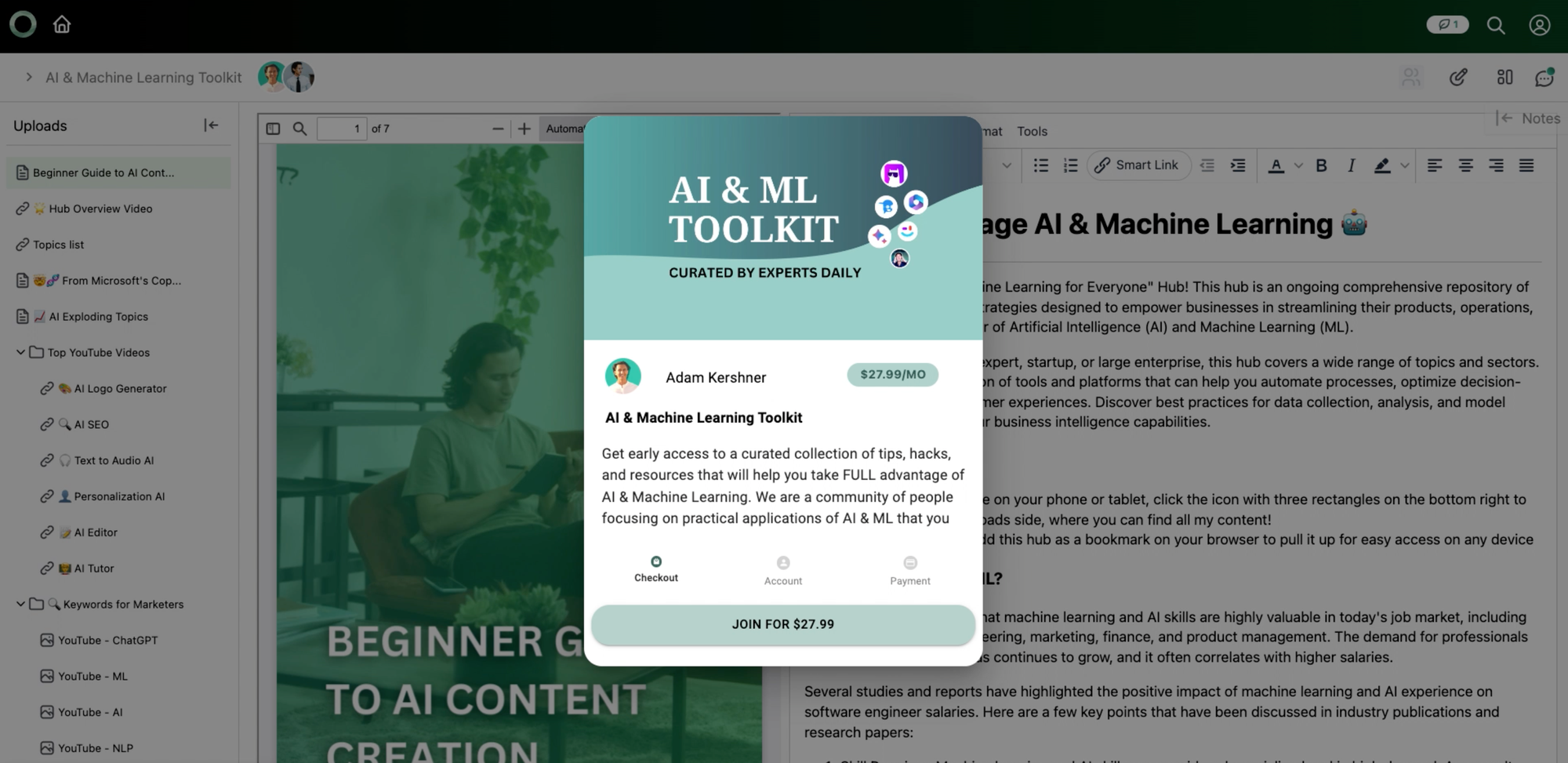 Additionally, combining Linktree or Topmate with Kahana enables the establishment of recurring revenue streams through monthly subscription hubs, providing a comprehensive and secure solution for digital product management and monetization.
Linktree vs. Topmate: key differentiators
Unlike Linktree, Topmate operates as more than just a link-sharing platform; it's akin to having your personalized webpage. With Topmate's white-label solution, users can craft their own marketplace, offering an array of services such as 1:1 sessions, priority DMs, webinars, service bundles, and digital products.
This article delves into the comparative features of Linktree and Topmate, shedding light on the factors that make Topmate a dynamic choice for those who seek a more personalized and expansive digital experience.
💡
Note:
Kahana
is a free platform that is compatible with both Linktree and Topmate, that empowers you to build unique shopping experiences for your digital products while preventing unauthorized sharing.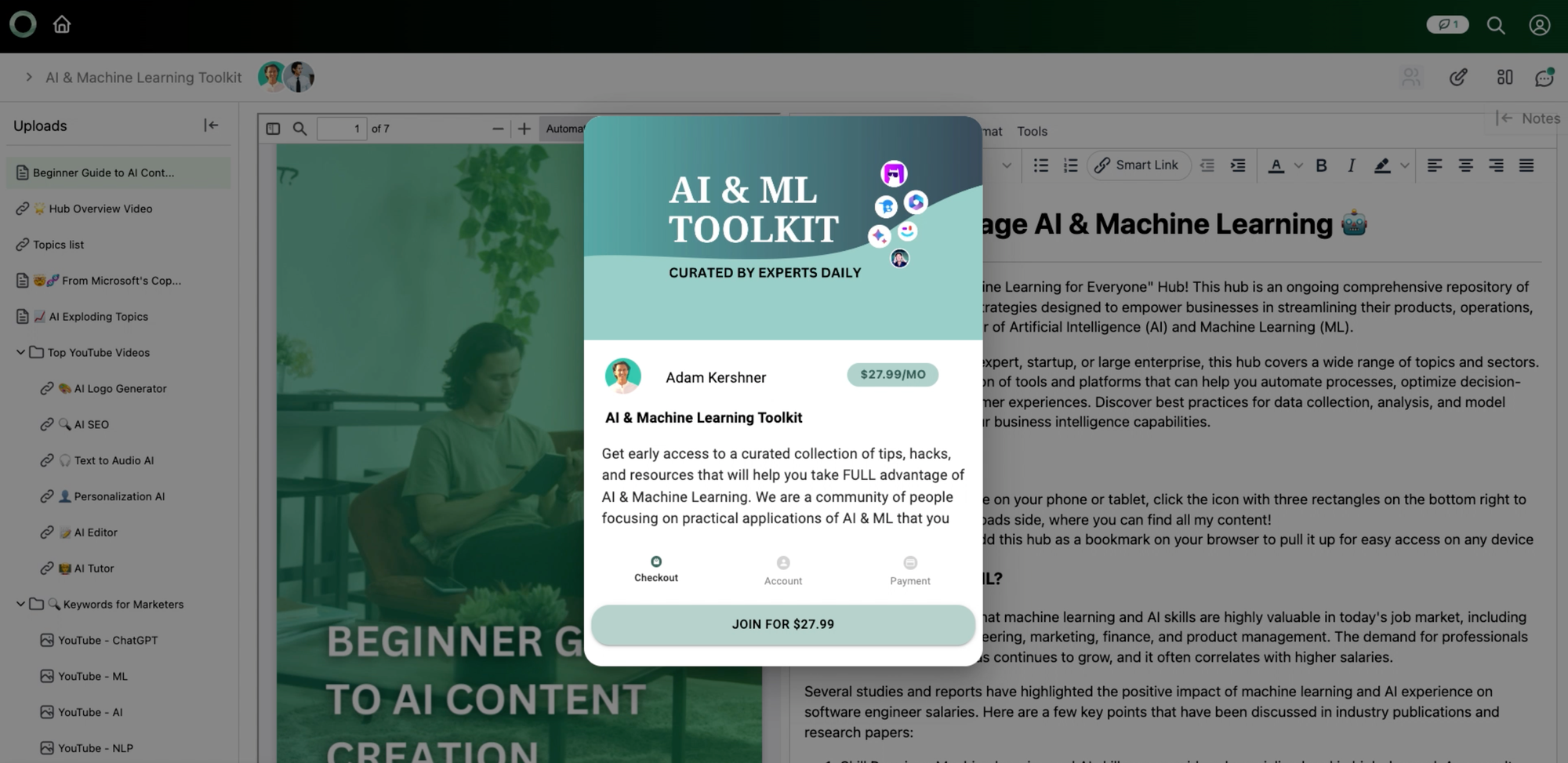 Sell securely on Linktree or Topmate - for free
Kahana works seamlessly with Linktree or Topmate to help you sell your digital products securely and prevent unauthorized sharing for free.
Claim my free account
Linktree vs. Topmate: Key Takeaways
Your digital products are at risk of being stolen: Despite the benefits of Linktree and Topmate in consolidating the shopping experience, both platforms restrict the delivery of digital products to download links. This limitation exposes your offerings to potential unauthorized sharing and redistribution.
Linktree: a quick overview
Linktree introduces a simple solution for sharing multiple links across social media, presenting a single, customizable link guiding users to a curated landing page termed "Linktree."
Functioning as a central hub, Linktree efficiently tackles the challenge of optimizing limited space in social media bios, effectively linking audiences to various online resources. This designated space acts as a showcase for a variety of links, offering individuals and businesses a platform to exhibit diverse online destinations, encompassing social media profiles, websites, blogs, or product pages.
Who is Linktree best for?
Best suited for individuals and businesses aiming to enhance their digital presence on platforms like Instagram, TikTok, and Twitter, Linktree caters to freelancers showcasing portfolios or businesses promoting varied content. Its user-friendly interface makes it an excellent choice for guiding audiences efficiently to different online destinations.
Linktree key features
Centralized Link Page: Linktree empowers users to create a single, customizable landing page housing multiple links, providing a convenient means to share diverse content with their audience.
User-Friendly Interface: Designed with simplicity and intuitiveness, Linktree ensures easy navigation for both creators and their audience, catering to users with varying technical expertise.
Customization Options: Users can personalize their Linktree page by selecting themes, colors, and fonts, ensuring brand consistency and a visually appealing presentation.
Link Tracking and Analytics: Linktree offers basic analytics, enabling users to monitor link performance, track click-through rates, and gain insights into audience engagement.
Mobile Optimization: Recognizing the prevalence of mobile users, Linktree optimizes landing pages for a seamless experience on various devices, especially smartphones.
Unlimited Links: Linktree users enjoy the flexibility of adding an unlimited number of links to their centralized hub, accommodating the diverse range of content they wish to share.
Linktree pricing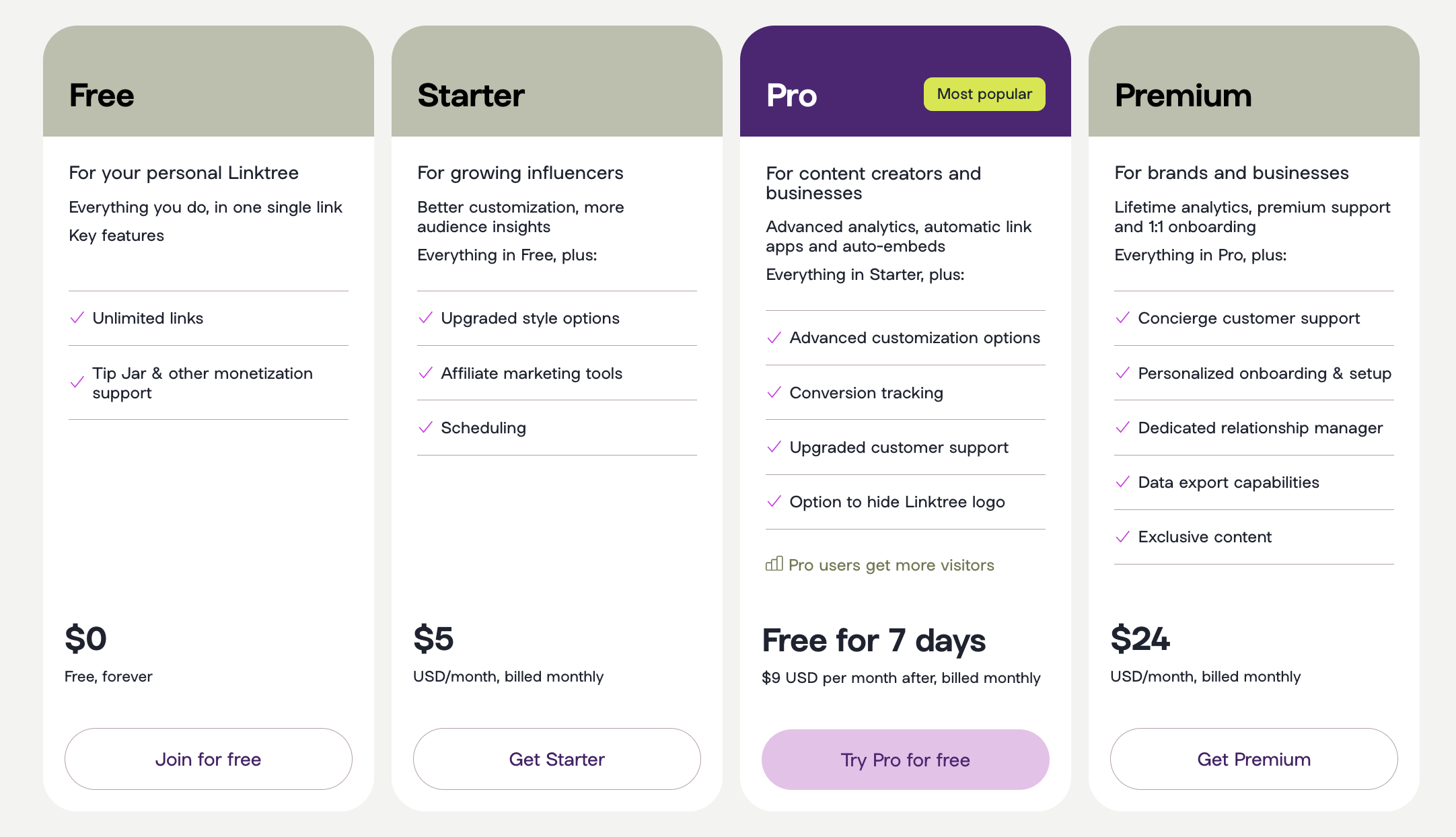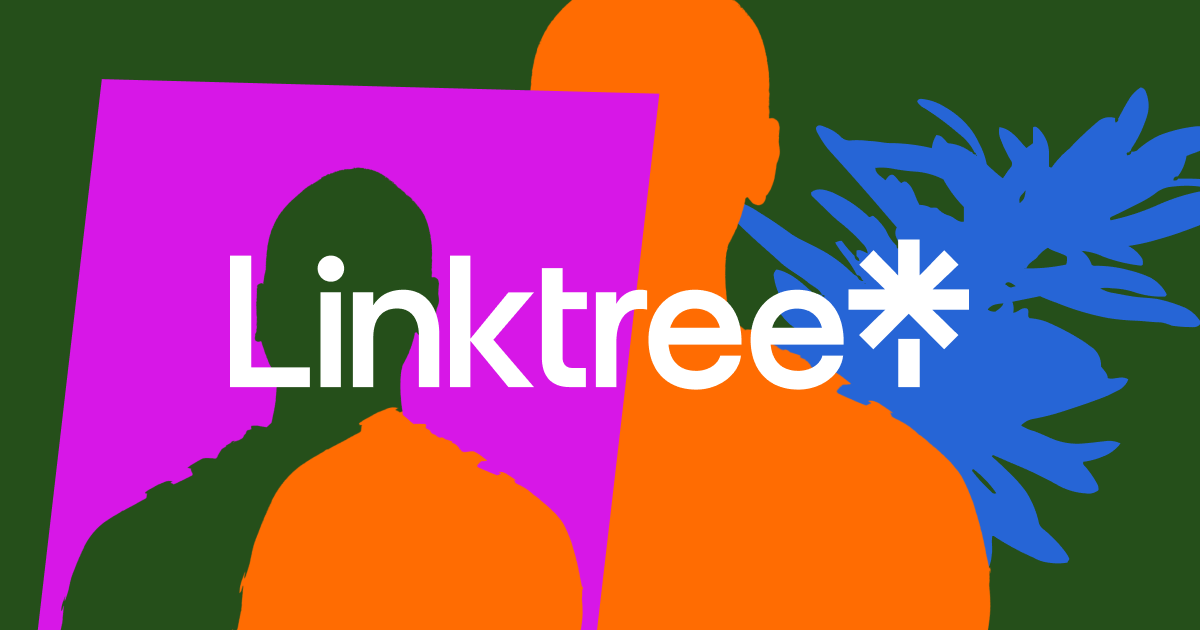 Topmate: a quick overview
Topmate provides individuals with the capability to effortlessly set up a storefront, offer personalized services, and curate their offerings. With a user-friendly interface, Topmate does not impose restrictions or control over how users employ the tool, allowing for a high degree of customization. It operates akin to a personal webpage, offering a white-label solution for users to create their own marketplace.
Whether users seek to provide 1:1 sessions, prioritize direct messages, host webinars, bundle services, or list digital products, Topmate offers a dynamic platform for diverse needs.
Who is Topmate best for?
Topmate is best if you want to provide 1:1 sessions, prioritize direct messages, host webinars, bundle services, or list digital products. Topmate caters to a broad spectrum of individuals looking to establish a dynamic online presence and effectively monetize their skills and offerings. It is particularly well-suited for freelancers, independent professionals, content creators, and entrepreneurs who want the flexibility to showcase and sell their services, expertise, or digital products.
Whether you're a coach, consultant, artist, or anyone with valuable knowledge or offerings to share, Topmate provides a user-friendly platform that allows you to create a customized marketplace without constraints. Its versatility makes it an excellent choice for those seeking an easy-to-use yet powerful tool to connect with their audience, offer personalized services, and optimize their digital storefront.
Topmate key features
Customizable Storefront: Topmate empowers users to create their own marketplace to sell digital products and services with a white-label solution, allowing for full customization of the platform to reflect individual branding and preferences.
1:1 Sessions: Users can offer one-on-one sessions, consultations, or personalized services through Topmate, facilitating direct interaction with their audience.
Priority DMs: With the ability to set up priority direct messages (DMs), Topmate users can enhance communication with their audience and offer exclusive access or information.
Webinars: Topmate supports the hosting of webinars, providing a platform for users to conduct live events, workshops, or presentations for their audience.
Service Bundles: Users can bundle multiple services or offerings together, creating packages that cater to specific needs and preferences.
Topmate pricing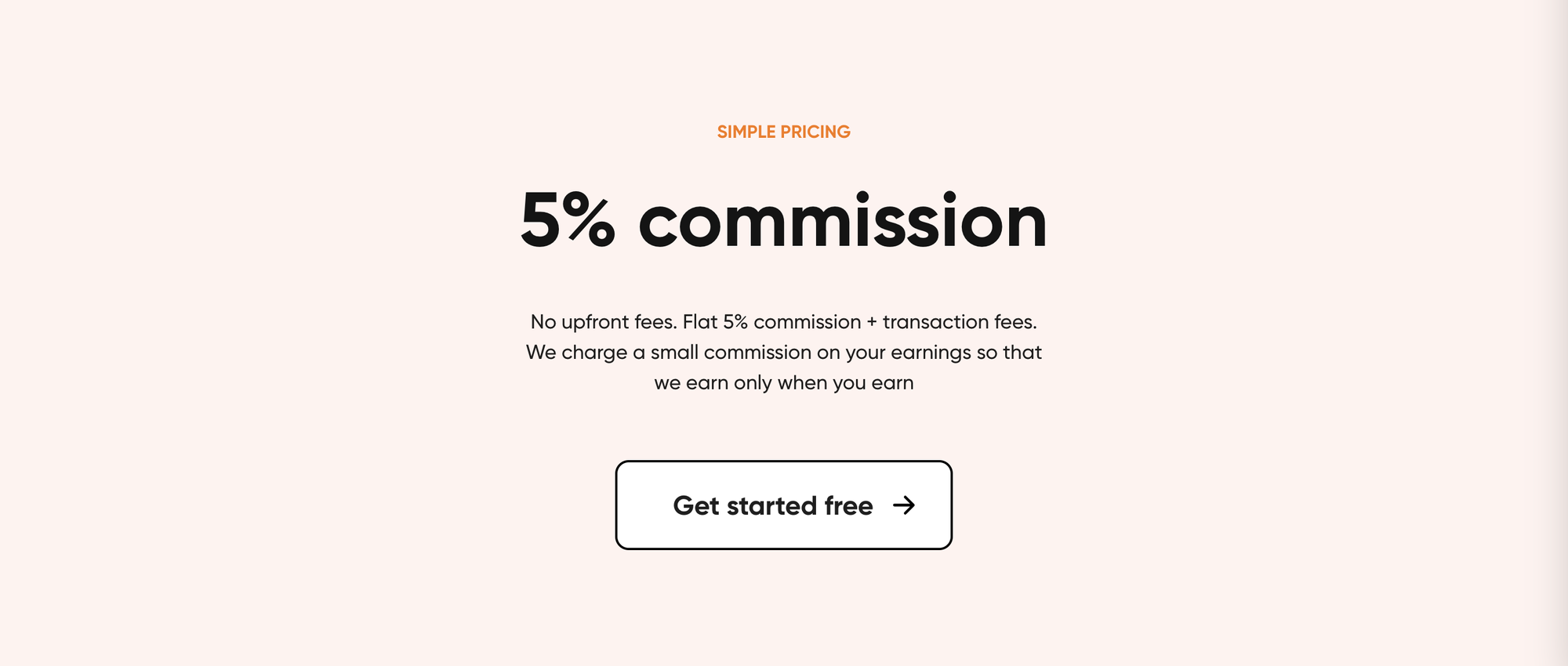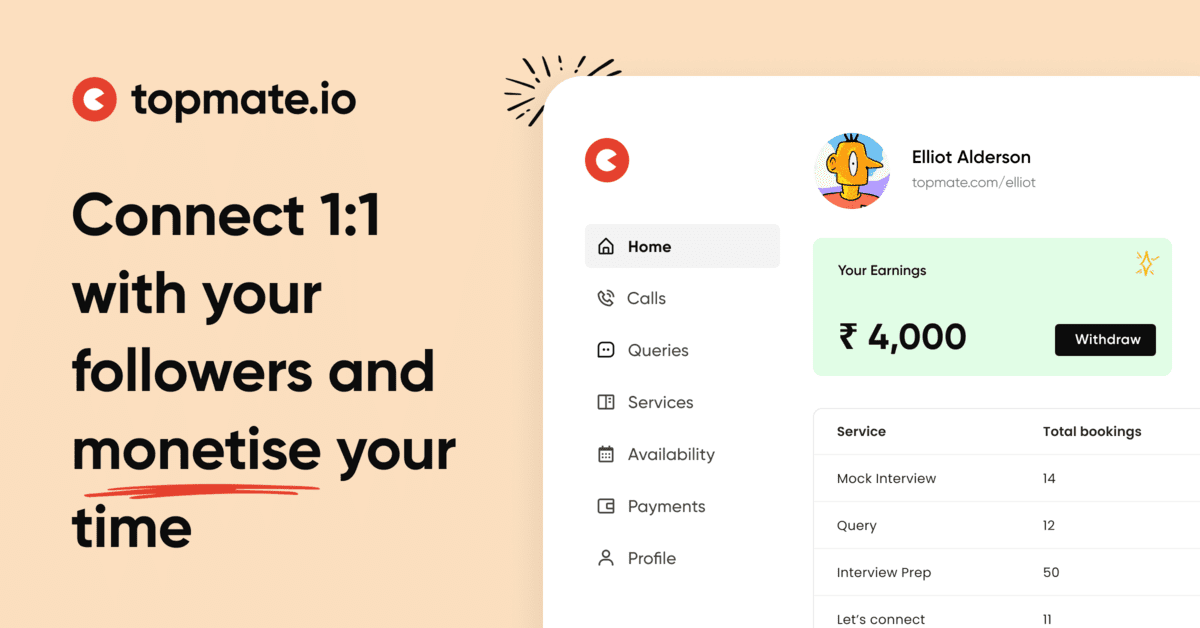 Linktree pros
Effortless Link Sharing: Linktree streamlines the sharing of multiple links by offering a centralized platform and an attractive landing page, simplifying the user experience.
Customization Opportunities: Users benefit from personalization features, allowing them to align the appearance of their landing page with their brand aesthetics for a cohesive and visually appealing online presence.
User-Friendly Platform: Designed with ease of use in mind, Linktree's platform caters to individuals and businesses, providing a user-friendly interface that accommodates users with varying levels of technical expertise.
Insightful Analytics: Linktree offers basic analytics tools, empowering users with the ability to monitor link performance and gain valuable insights into audience engagement.
Linktree cons
Risk of Unauthorized Sharing: Linktree's reliance on direct links poses a potential risk of unauthorized content sharing, as users may distribute links beyond the intended audience without permission.
Design Flexibility Constraints: Despite customization options, Linktree has somewhat restricted design flexibility, limiting users who seek more extensive branding capabilities.
Page Overcrowding Concerns: The addition of numerous links to a Linktree page may lead to overcrowding, potentially diminishing the impact of individual links and overwhelming visitors.
Topmate pros
Topmate Advantages:
Complete Customization: Topmate provides users with customization options, allowing individuals to tailor every aspect of their offerings on this versatile platform.
Diverse Offerings: Users can leverage Topmate to offer 1:1 sessions, prioritize direct messages, host webinars, bundle services, and list digital products, providing a comprehensive array of possibilities.
Topmate cons
Unauthorized Sharing Risk: Topmate, relying on download links for digital products, faces a risk of unauthorized sharing and redistribution. To address this concern, users are advised to integrate Kahana alongside Topmate to ensure robust protection against unauthorized sharing.
Lack of Subscription Support: Topmate does not inherently support subscription products or memberships. However, users can seamlessly overcome this limitation by utilizing Kahana alongside Topmate, allowing them to create monthly subscription hubs without additional fees.
TL;DR: To sell digital products securely through Linktree and Topmate, consider using Kahana
Unlike conventional methods dependent on download links, Kahana restricts customers from directly downloading your products. This unique feature safeguards valuable assets like PDFs, e-books, and templates, mitigating the risk of unauthorized sharing and ensuring the protection of your creative work.
Customers have complete freedom to engage with your digital products directly on Kahana, enabling them to read, discuss, and interact seamlessly. The intentional omission of a downloadable link or button is a necessary protective measure to ensure digital products do not get downloaded and re-distributed without your permission.
To see how Kahana protects your digital products, you can check out our less than 3-minute video.
Get in touch
If you have any questions or want to get in touch, please feel free to email us at info@kahana.co or start a Live Chat on our website!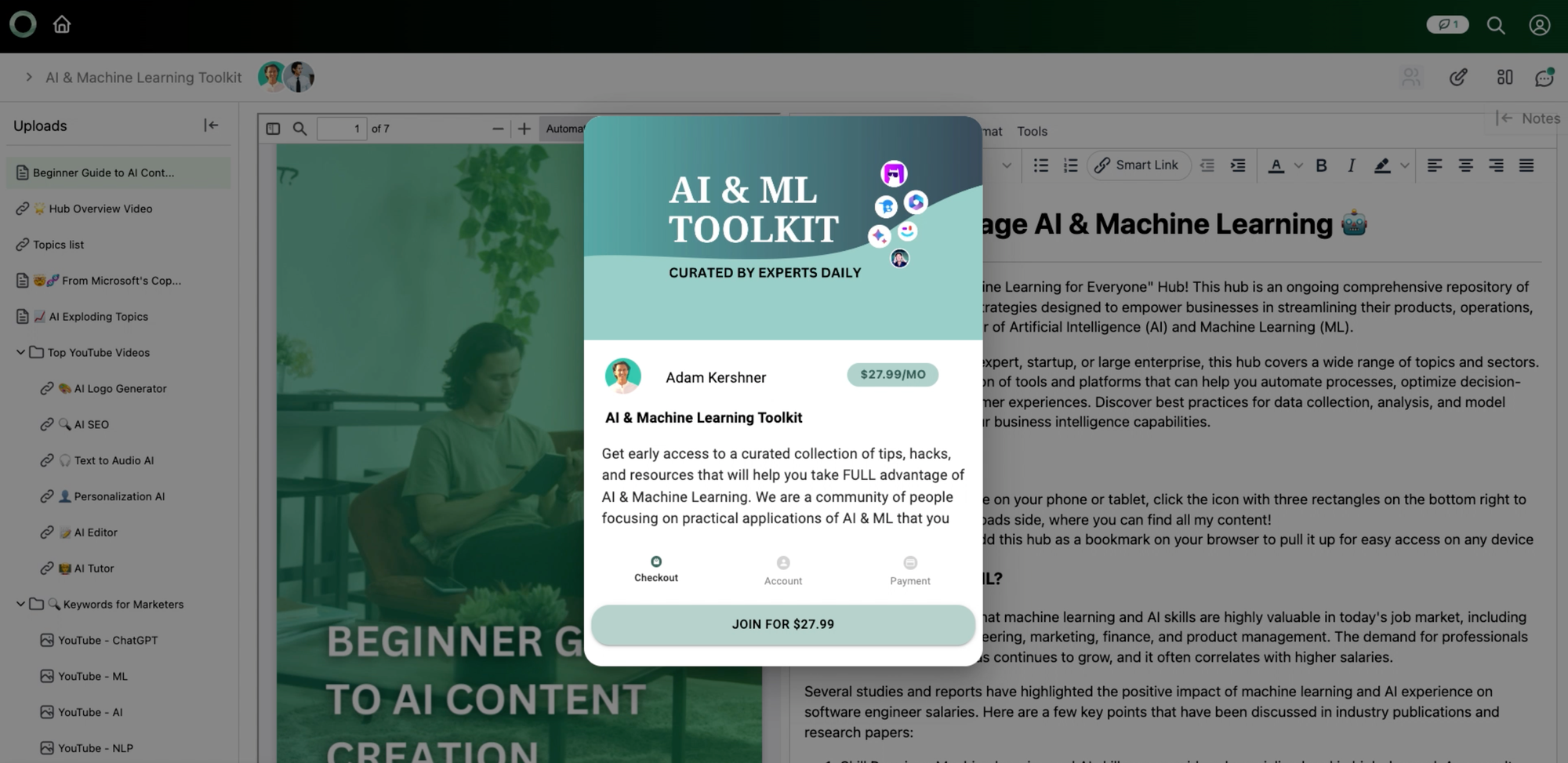 Safeguard your creative work
Give your best resources, PDFs, files, Google Sheets, Notion templates, frameworks, and more - get income back. Prevent unauthorized sharing and protect your digital assets. 100% for free.
Claim my free account