We have received many questions about Kahana and Stan. Some people who use Stan have asked how Kahana differs from it, while others are just curious about the differences between the two products.
The truth is that Kahana and Stan are actually complementary and completely different platforms. Stan is essentially the ultimate or self-proclaimed "ultimate Link in bio store."
Stan's alternatives are more Beacons, Linktree, and Pensight.
With Stan, you pay a monthly subscription of $30 and can manage all of your digital products and have a website or store that hosts all of your stuff. You can have coaching calls, sell digital products, sell audits, send out text messages, and more.
In contrast, Kahana allows you to create hubs that can be digital products that you can put as one of the links in your Stan store.
In a nutshell, Kahana enables you to create a digital product by taking your best content information and files and bundling them into a repository of knowledge that you can charge recurring subscription revenue to access, and then it goes into your Stan Store.
For example, here's a real hub created by Kelsey Vetter!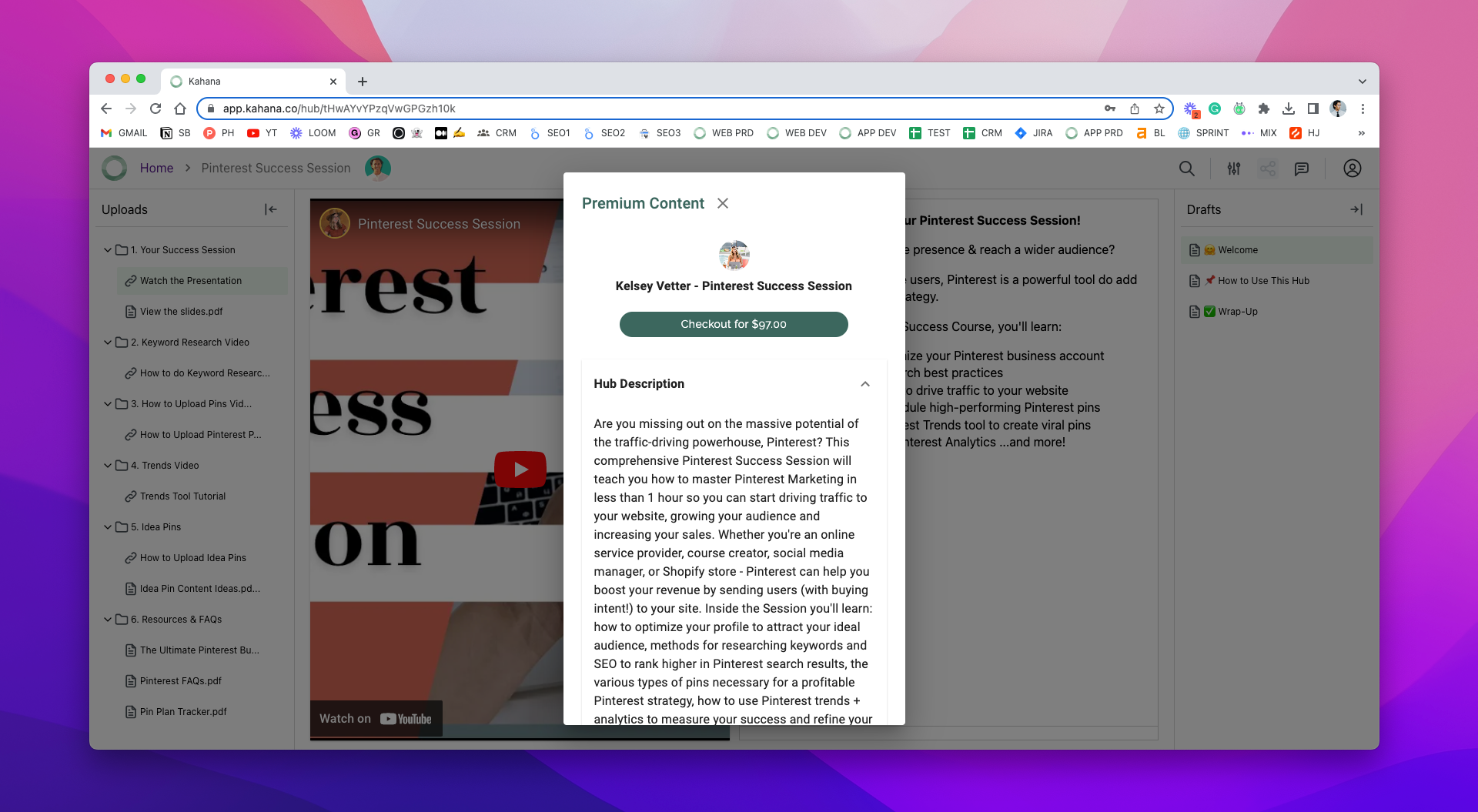 Kelsey Vetter's Pinterest Success Hub
Whether you're an online service provider, course creator, social media manager, or Shopify store - Pinterest can help you boost your revenue by sending users (with buying intent!) to your site. Inside the hub, you'll learn: how to optimize your profile to attract your ideal audience, methods for researching keywords and SEO to rank higher in Pinterest search results, the various types of pins necessary for a profitable Pinterest strategy, how to use Pinterest trends + analytics to measure your success and refine your strategy & much more!
Check out Kelsey's Pinterest Success Hub
Using Kahana and Stan together
So Kahana and Stan complement each other and we recommend using both together.
It's not one or the other, as you should have a link in your bio and an easy way to create digital products. Stan is the former, while Kahana is the latter.
Other Differences between Stan vs. Kahana
Another key difference is that Stan is meant for individual creators who have their links and bios in their stores, where they can sell their digital products.
Kahana, on the other hand, is a collaborative platform that allows you to build digital products not only by yourself but also with other creators. Then each of you can put that link into a Kahana hub that you create in your link and bio in your Stan store.
Why do people choose Kahana over Stan?
People may choose Kahana over Stan Store because Kahana is specifically designed to create and monetize digital products in the form of hubs, while Stan Store is more of an all-in-one platform for managing and selling various types of digital products, as well as managing other aspects of your business.
Additionally, Kahana offers a collaborative platform, allowing multiple creators to work together on creating digital products, while Stan Store is geared more towards individual creators. Ultimately, it depends on the individual's needs and preferences for their business.
Kahana vs. Stan pricing plans
Last but not least, let's talk numbers.
Stan Pricing
Any creator can test out Stan for free for 14 days. After those 14 days, a Stan store subscription will cost $29/per month.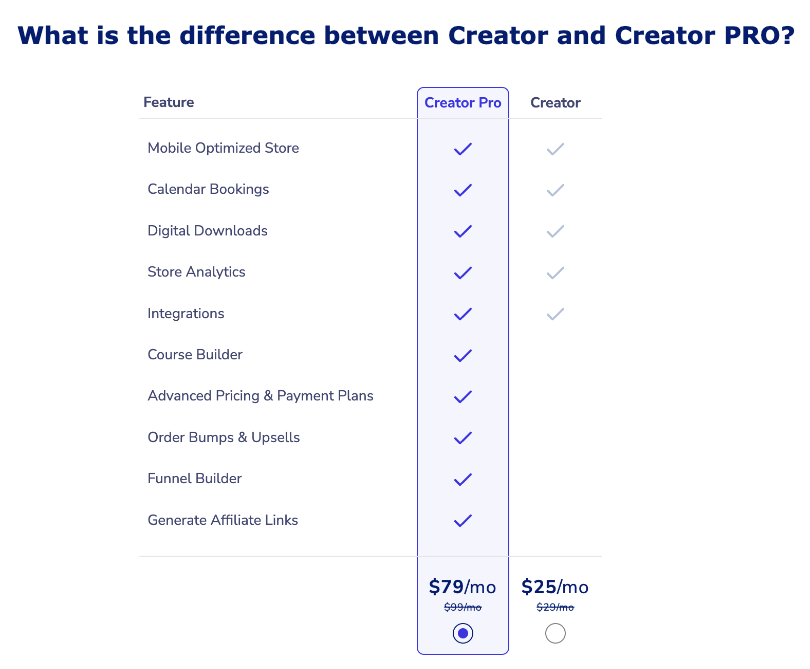 Kahana Pricing
Signing up for Kahana is completely free, with no out-of-pocket cost required. Even the free plan does not ask for credit card or payment information. Kahana also offers paid plans that come with premium features. Although there is no initial cost to monetize, when users earn money through monetized hubs, Kahana takes a 5% cut of earnings (excluding fees associated with Stripe).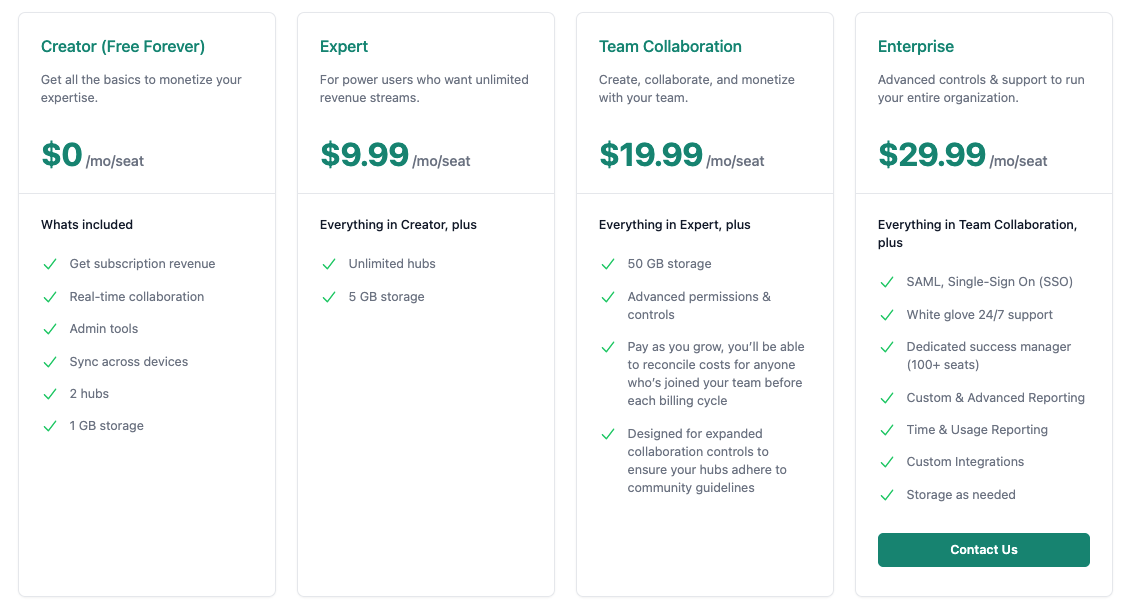 Earning money with Kahana
Kahana offers a comprehensive platform that allows you to efficiently create and manage your content, configure payment processing, and oversee subscriptions.
The primary avenue for generating revenue on Kahana is through the creation of hubs, which comprise a range of content that you can offer as a subscription. Within your hub, you can include various media forms such as YouTube videos, written content, images, and more, and set a subscription fee for access. Additionally, you have the option of creating multiple hubs that cater to different topics or audiences.
Sign up for FREE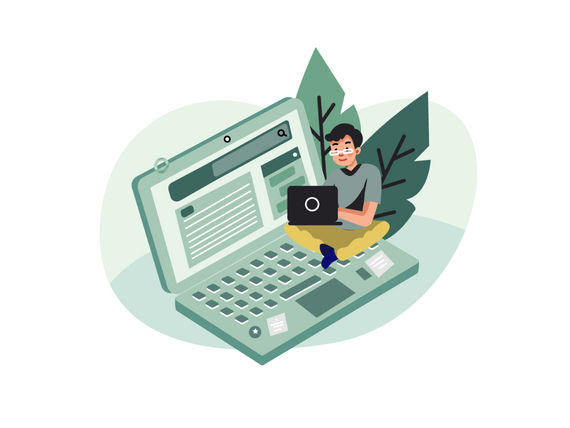 Grab your FREE Kahana account
Join +2000 creators and experts using Kahana to collaborate, co-create, and engage their communities. Kahana is free forever - not a free trial... just free.
Sign Up Now
Meet like-minded creators and experts
Now you may be wondering to yourself, "how do I actually get started?"
You should join our Creators 'n Experts Community, where you can access live webinars, interactive events, open office hours, a private Discord, and an ongoing stream of opportunities to network, make friends, and team up - all for FREE.
For each milestone you complete, you will receive a special gem!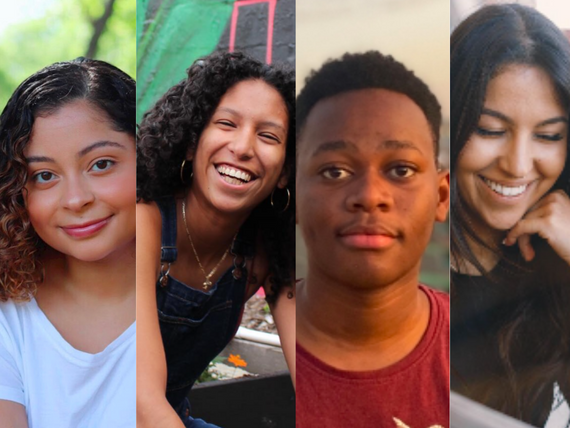 Join the Creators 'n Experts Community
Join a hodge-podge of other no-nonsense creators and experts turning passion, expertise, and life's work into income streams. What makes this community different? Who knows. We just care about making progress and helping each other go off 📈
Bring me to my people
Quick answers
Don't see your answer?
🐦 Tweet us directly @KahanaHQ (fastest!)
💬 Leave a comment below
🗣️ Visit our Help Center & start a live chat