In the dynamic landscape of digital product sales, choosing the right platform is pivotal for success. Today, we delve into the arena of Linktree vs. Bio Sites (by Squarespace), two contenders vying for the spotlight as your link-in-bio solution.
Navigating the selection of the right platform can be a daunting task. With an abundance of public reviews, blogger write-ups, video testimonials, and content from the platforms themselves, it becomes challenging to discern which sources are reliable.
Our team at Kahana has extensively researched and compiled information on Linktree and Bio Sites, drawing from sources such as their official websites, review platforms, and independent long-form reviews.
Our objective is not to criticize but to gather key considerations for each platform to support making a decision.
💡
Note:
Kahana
is a free platform that is compatible with Linktree and Bio Sites, that empowers you to build unique shopping experiences for your digital products while preventing unauthorized sharing.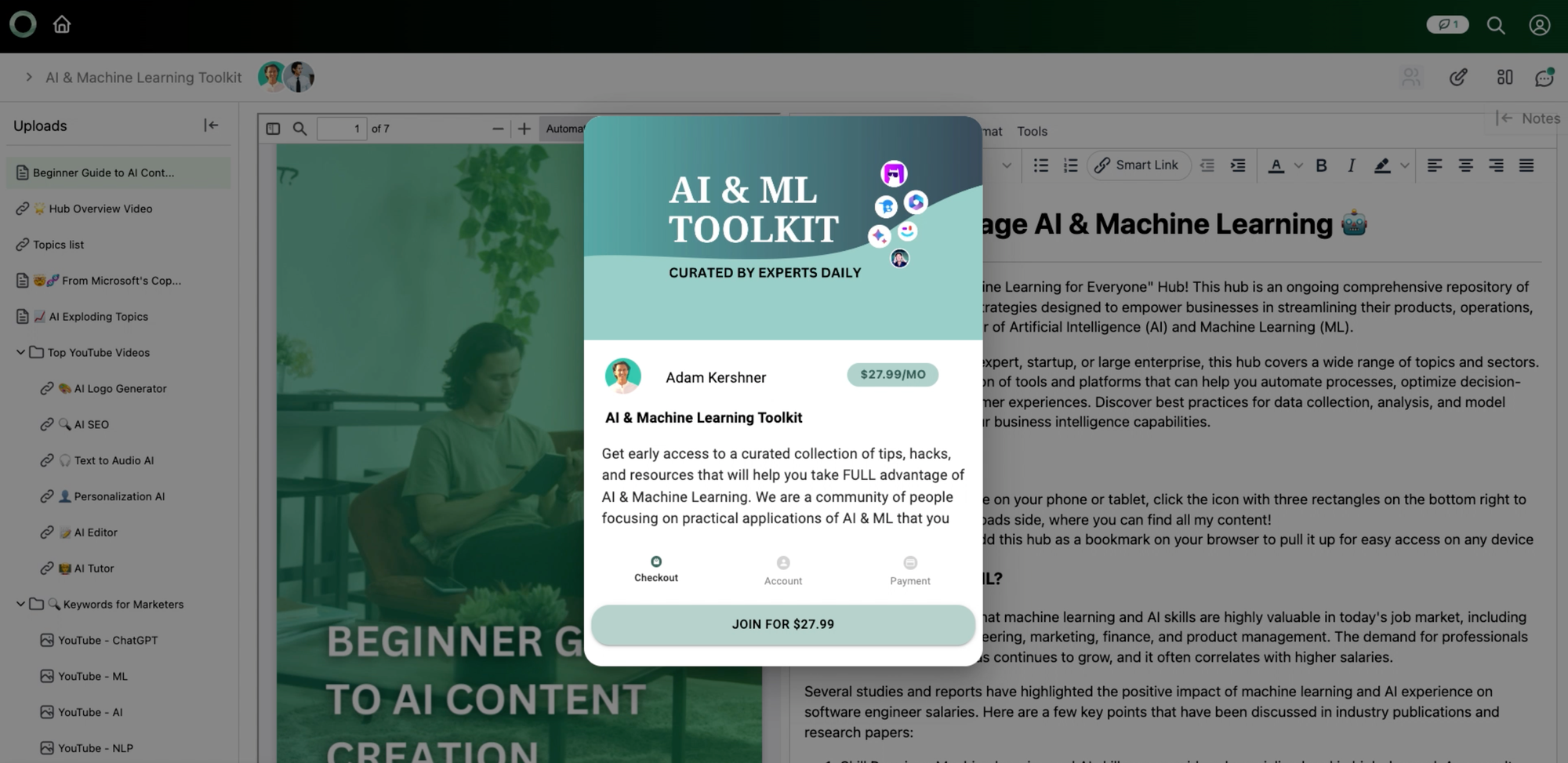 Sell securely on Linktree or Bio Sites - for free
Kahana works seamlessly with Linktree and Bio Sites to help you sell your digital products securely and prevent unauthorized sharing for free.
Claim my free account
Linktree vs. Bio Sites: Key Takeaways
Benefits of both: Bio Sites shine when you aim to showcase various facets of your personal brand simultaneously or build a robust online presence. Linktree, on the other hand, excels when your goal is to guide followers to specific content or landing pages without inundating them with an abundance of choices.
Downsides of both: While Linktree and Bio Sites are commendable tools for improving visibility and streamlining sales, both platforms confine users to employing download links to deliver digital products. This limitation exposes users to the risk of unauthorized sharing and redistribution.
Linktree: A Quick Overview
Linktree is a widely used platform that streamlines the process of sharing multiple links through a single, customizable URL. Tailored primarily for social media bios, Linktree allows users to create a central hub where they can direct their audience to various online destinations. With its user-friendly interface and simplicity, Linktree is a go-to tool for individuals and businesses looking to enhance their online presence by efficiently managing multiple links.
Who is Linktree best for?
Linktree is best suited for individuals and businesses seeking a straightforward way to share multiple links efficiently. Ideal for content creators, influencers, and brands with a focused message, Linktree provides a centralized hub that simplifies the navigation experience for followers. If your goal is to direct your audience to specific content, products, or social media platforms without overwhelming them, Linktree is the perfect solution. Its simplicity and ease of use make it particularly beneficial for those who want to enhance their online presence with a clean and organized presentation of links.
Linktree key features
Customizable Links: Linktree allows users to create personalized and customizable short links that redirect followers to designated destinations, making it easy to curate a tailored online experience.
Multiple Link Management: Users can efficiently manage and showcase an unlimited number of links within a single Linktree page, providing a centralized hub for directing followers to various online destinations.
User-Friendly Interface: With a simple and intuitive interface, Linktree requires minimal setup and technical know-how, making it accessible for users of all levels, from individuals to businesses.
Analytics and Insights: Linktree offers basic analytics and insights to track link clicks and assess the performance of each link, aiding in understanding audience engagement and preferences.
Mobile Optimization: Recognizing the prevalence of mobile browsing, Linktree ensures that the link hub is optimized for mobile devices, offering a seamless experience for users accessing the links via smartphones or tablets.
Monetization Features: Linktree provides various monetization features, including the ability to sell digital products, receive tips, and integrate with affiliate programs. Users can choose from different pricing plans, each offering additional functionalities like removing Linktree branding, customization options, and extended themes.
Extensive Embeds and Integrations: Linktree supports a wide range of embeds and integrations, including social media platforms, music apps, video embedding, and affiliate programs. Users can enhance their link hub with additional content, making it a versatile tool for diverse online needs.
Linktree pricing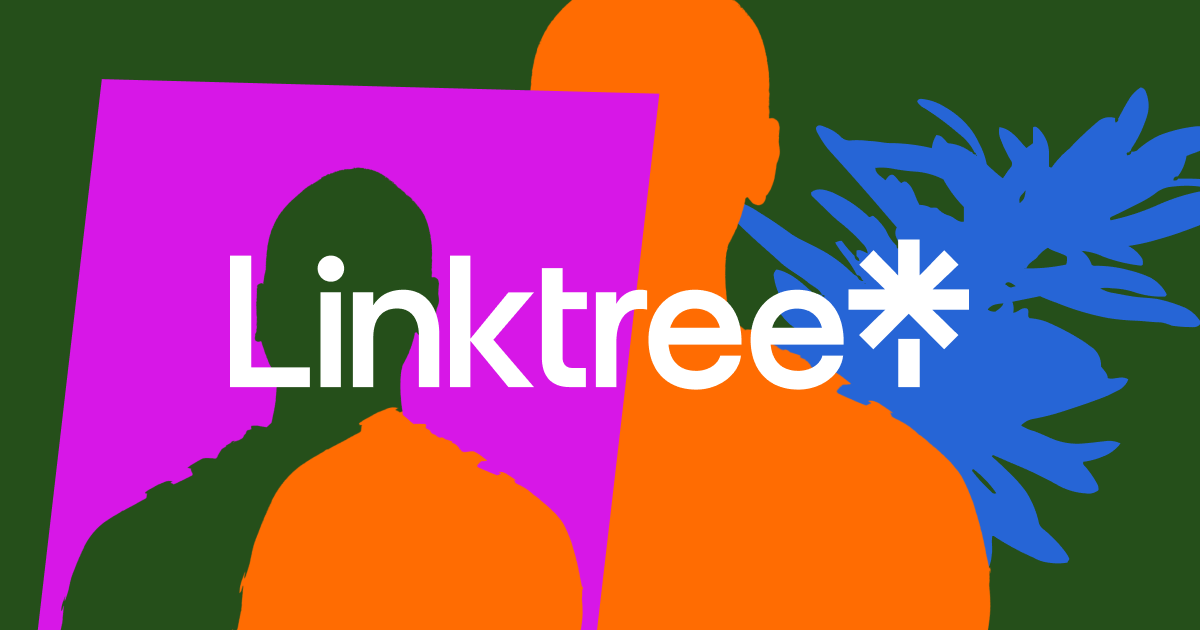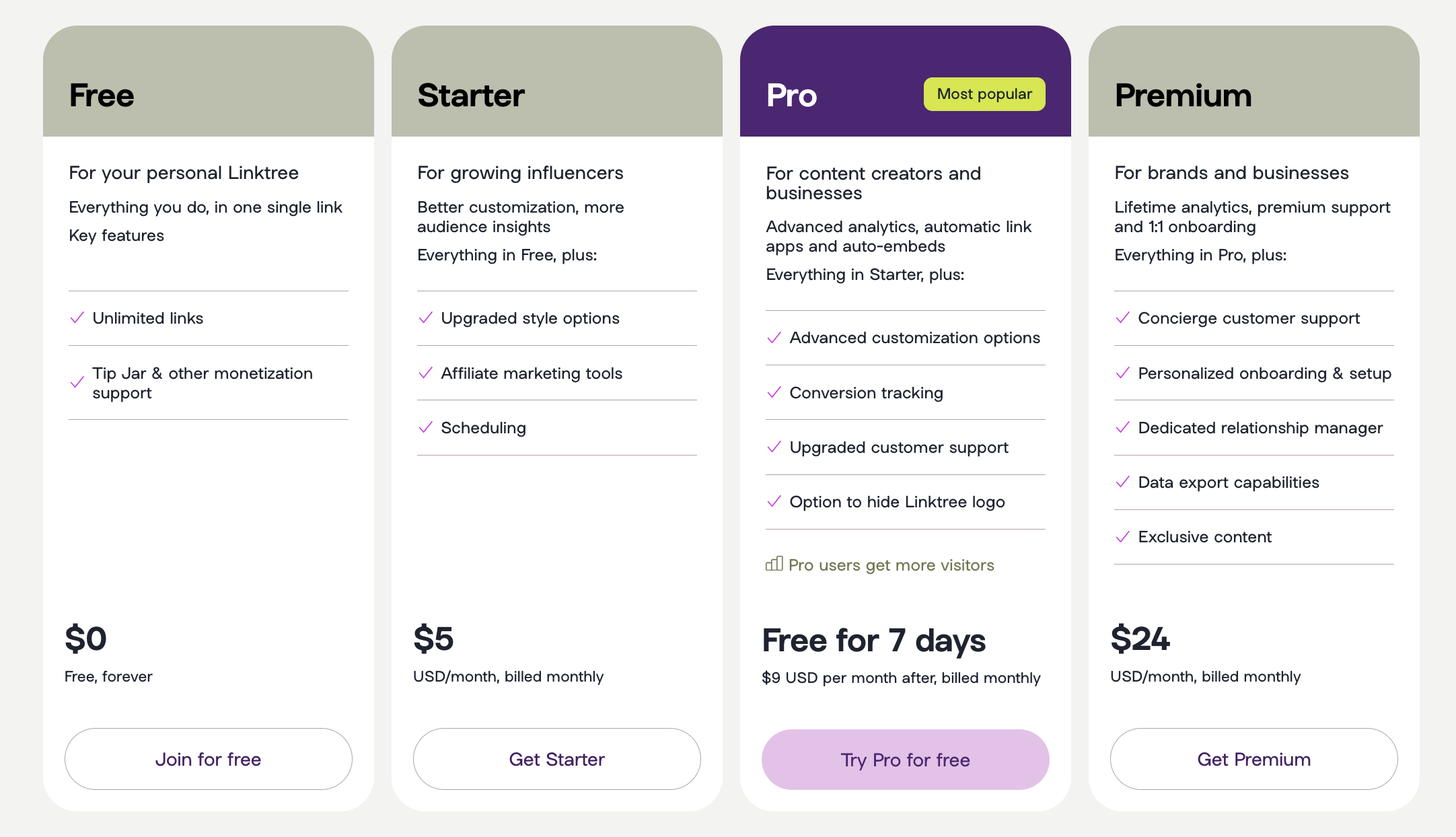 Bio Sites: A Quick Overview
Bio Sites offers a comprehensive solution for individuals and businesses aiming to create dynamic and visually engaging landing pages directly within their social media bios. Unlike Linktree, Bio Sites allows users to showcase not only links but also images, videos, and other multimedia elements. This makes Bio Sites an ideal choice when the goal is to present a multifaceted online presence and engage visitors with an immersive experience.
Who is Bio Sites best for?
Bio Sites caters to individuals and businesses seeking to establish a comprehensive and visually appealing online presence. It is an ideal choice for those who want to showcase multiple facets of their personal brand or business simultaneously. Bio Sites shines when you aim to create a robust and immersive online profile that goes beyond the simplicity of a single-link redirection. If you're looking to build a portfolio, introduce various aspects of your brand, or offer a multifaceted experience to your audience, Bio Sites provides the tools and flexibility needed to curate a sophisticated and engaging digital presence. Its versatility makes it particularly well-suited for content creators, artists, influencers, and businesses looking to convey a diverse range of information in a cohesive and visually striking manner.
Bio Sites key features
Customizable Themes: Bio Sites offers a variety of customizable themes, allowing users to personalize the look and feel of their online presence.
Multimedia Integration: Users can seamlessly integrate multimedia elements such as images, videos, and audio to create engaging content.
Social Media Embeds: Easily embed social media feeds and posts directly into Bio Sites, providing visitors with a comprehensive view of your online activity.
Link Management: Efficiently manage and organize your links, ensuring that your audience can navigate through your content effortlessly.
Contact Form: Bio Sites provides a built-in contact form feature, allowing visitors to get in touch with you directly through the platform.
Analytics: Gain insights into your online performance with analytics tools, helping you understand visitor behavior and optimize your content.
Responsive Design: Bio Sites is designed with a responsive layout, ensuring a seamless and visually appealing experience across various devices.
SEO Optimization: Enhance your online visibility with SEO-friendly features, helping your Bio Site rank higher in search engine results.
Integration Options: Connect Bio Sites with other platforms and tools, expanding its functionality and streamlining your online presence management.
Bio Sites pricing
You can create and launch your Bio Site today for free. You can stay free forever or upgrade with Unfold Pro.
Linktree Pros and Cons
Linktree Pros
User-Friendly: Linktree provides an intuitive and straightforward interface, making it easy for users to set up their link in bio page.
Free Version Available: Linktree offers a free plan, making it accessible to users with budget constraints.
Quick Setup: Users can quickly create and deploy their link in bio page without the need for extensive technical knowledge.
Linktree Cons:
Limited Customization: The free version has limited customization options, potentially restricting branding opportunities for users.
Dependency on Download Links: Linktree relies on download links, which may pose security concerns for digital product creators.
Bio Sites pros and cons

Bio Sites Pros:
Free to Use: Bio Sites is entirely free, allowing users to create and launch their pages without any cost.
Global Availability: Bio Sites is accessible globally, enabling users from anywhere to leverage its features.
Versatile Features: Offers a wide range of features, from custom background images to various link types, providing versatility in personalization.
Bio Sites Cons:
Limited Advanced Features in Free Version: The free version might lack some advanced features available in paid plans.
May Require Unfold Pro for Enhanced Functionality: Users looking for more advanced customization options may need to upgrade to Unfold Pro, which comes at an additional cost.
Potential for Unauthorized Sharing: Bio Sites does not have a secure method of delivering digital products, posing a risk of unauthorized sharing and redistribution of digital products.
TL;DR: To sell digital products securely through Linktree and Bio Sites, consider using Kahana
Kahana revolutionizes the sale of digital products with its innovative protective hub design, offering enhanced security. Diverging from traditional methods dependent on download links, Kahana ensures customers cannot directly download your products. This robust measure safeguards valuable assets like PDFs, e-books, and templates, mitigating the risk of unauthorized sharing.
While your customers enjoy the freedom to read, discuss, and interact with your digital products on Kahana, the intentional omission of a downloadable link or button significantly reduces the risk of unauthorized copying or redistribution of your digital content.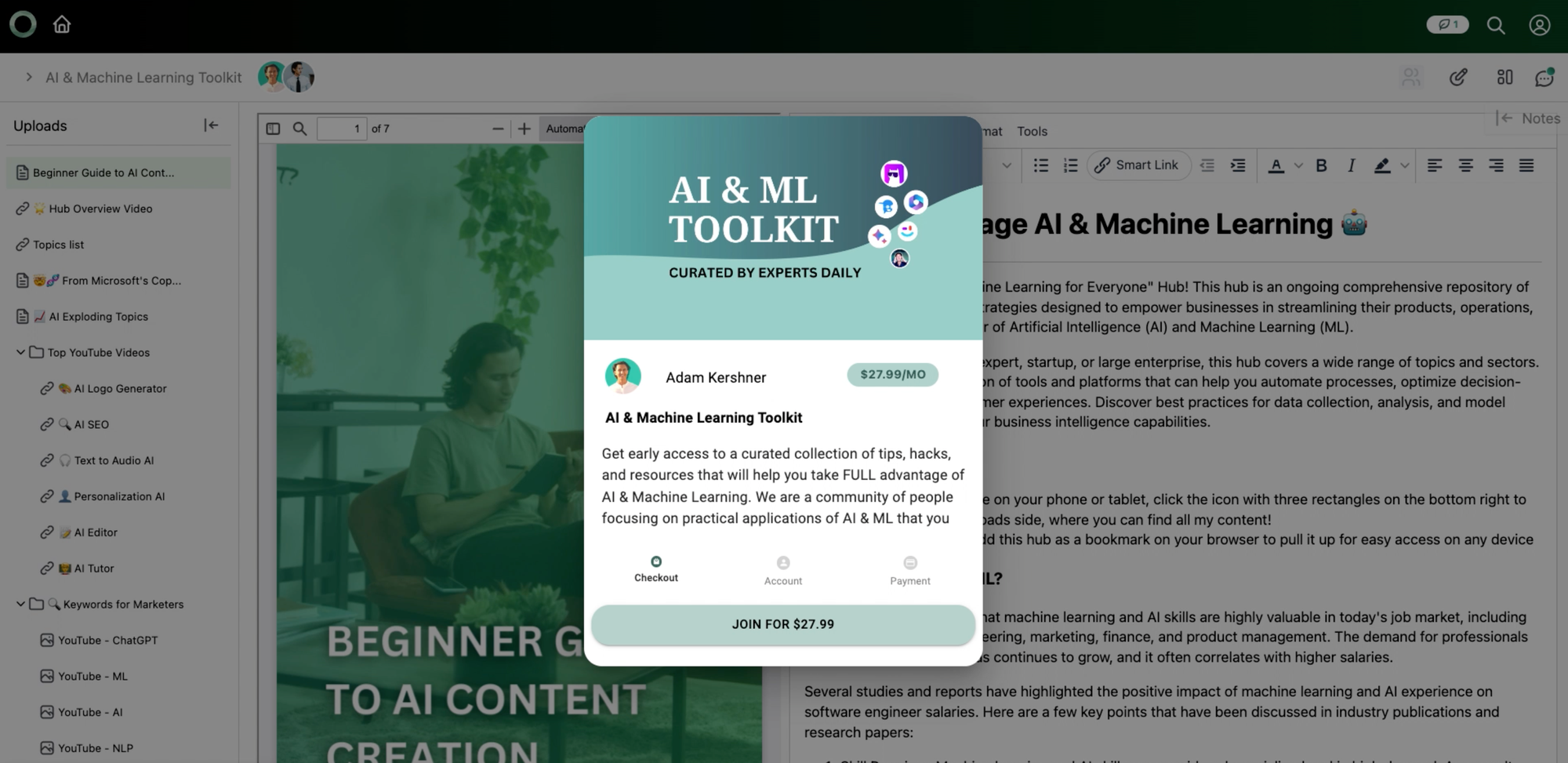 For an in-depth look at Kahana's digital product protection and to witness the approach in action, feel free to watch our concise video in under 3 minutes.
Get in touch
If you have any questions or want to get in touch, please feel free to email us at info@kahana.co or start a Live Chat on our website!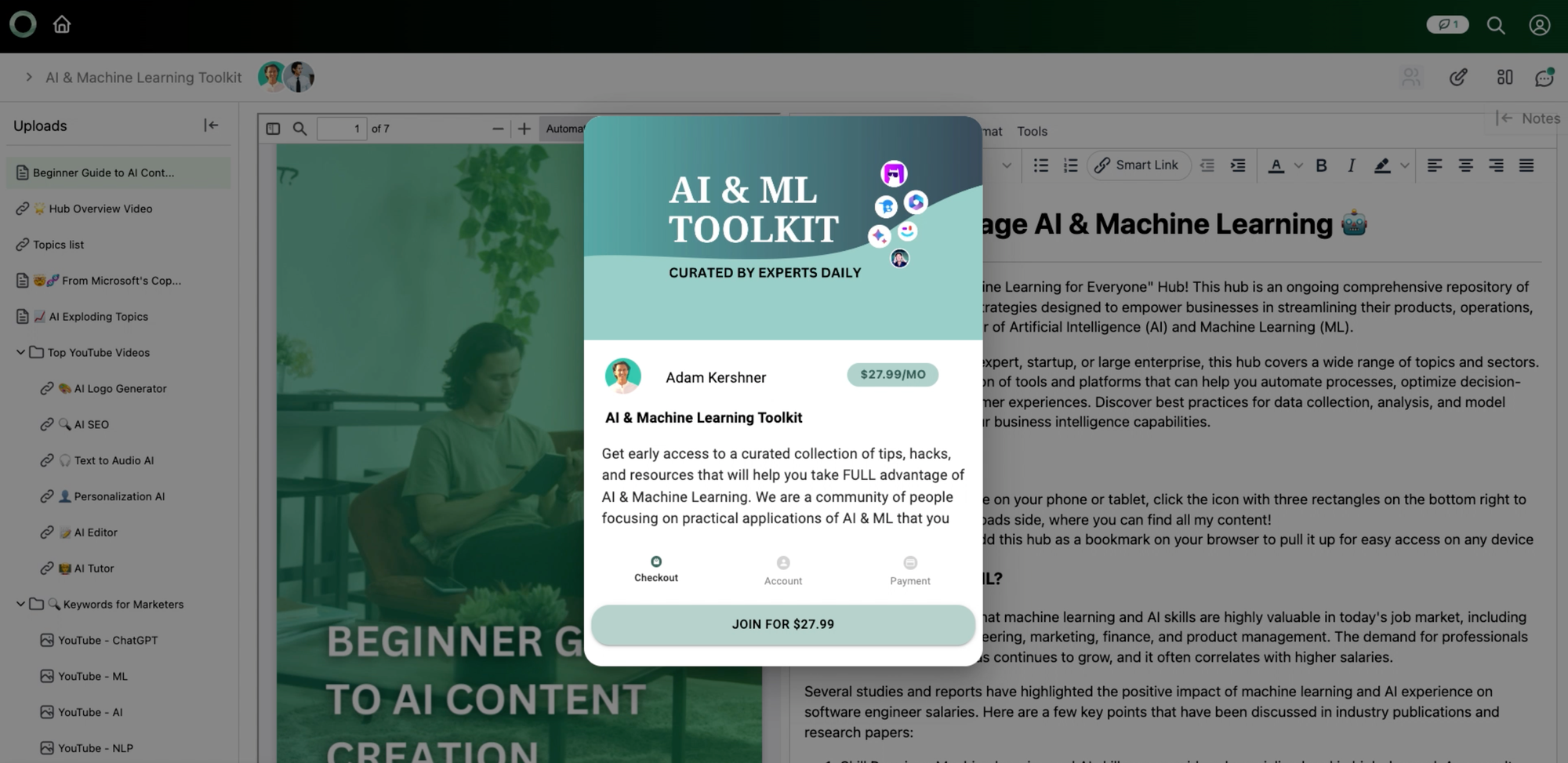 Safeguard your creative work
Give your best resources, PDFs, files, Google Sheets, Notion templates, frameworks, and more - get income back. Prevent unauthorized sharing and protect your digital assets. 100% for free.
Claim my free account